Caleb Bovalina clinches second place in Par 3 Championships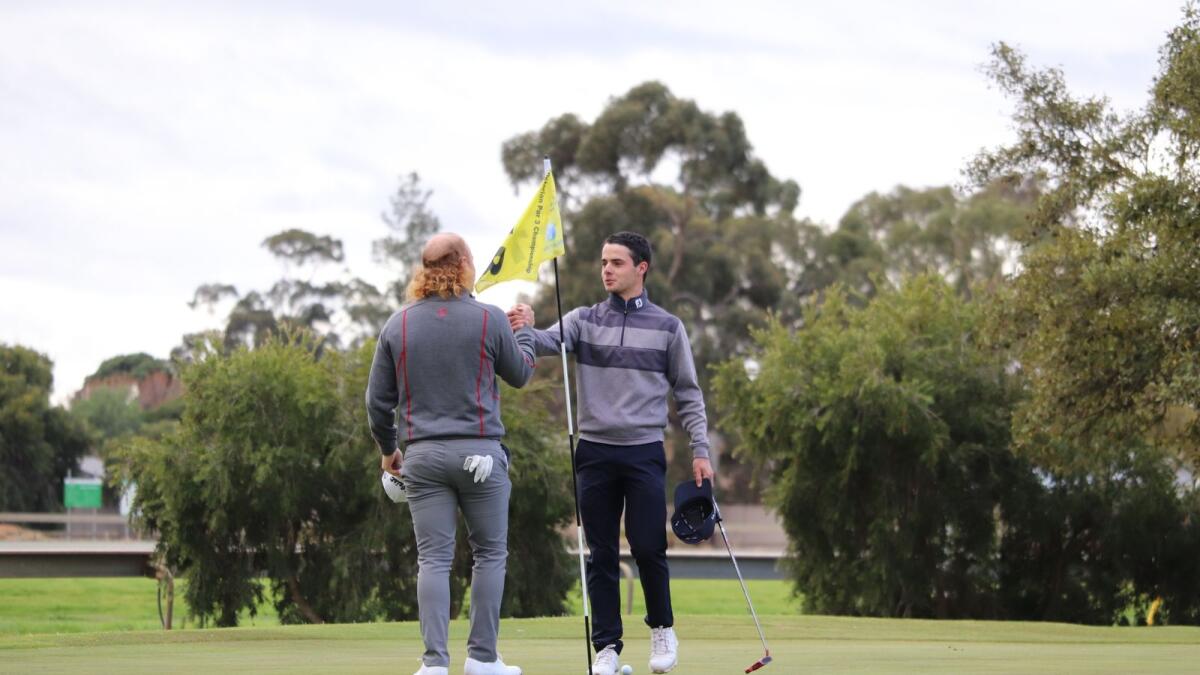 What a finish.
In an ending worthy of a Hollywood film, Cobram's Caleb Bovalina secured second place at the Open Age Victorian Men's Par 3 Championship over the weekend.
Held at the Kyabram-Parkland Golf Club, Bovalina produced an impressive weekend of golf to take out second place at the tournament.
The golfer was neck and neck with eventual winner Harry Goakes throughout, with the duo ending the three rounds equal, forcing a play-off to decide the winner.
Both Bovalina and Goakes hit a score of 57 on day one, with Bovalina holding a one-shot lead after day two.
Unfortunately for the Cobram golfer he hit one more shot than his opponent on day three, sending the duo to a play-off.
Goakes took out the play-off in the second round with a chip from the edge of the green, seeing him take out the win, with Bovalina finishing in second and Mooroopna Golf Club's Brett Kellow three shots behind in third.
Despite not taking out the win, Bovalina's achievements cannot be understated.
Hitting a score of seven over par across the three days was a solid effort and the golfer not only finished in second, but hit a hole in one on the fifth.
An impressive 125m ace, Bovalina took home a new set of tyres for the hit, with the hole in one adding to his golfing achievements across the weekend.
The tournament was the first after a two-year wait, with golfers from across Australia descending on Kyabram for the event.
Into its 16th year of hosting the championships, the Parkland course hosted the men's competition on June 11 and 12, while the women's was held on June 4 and 5.
Jazy Roberts took out the women's tournament with a score of nine over par, with the winner closely followed by Amelia Harris in second place at 12 over.