Ben Hamilton's racing return locked in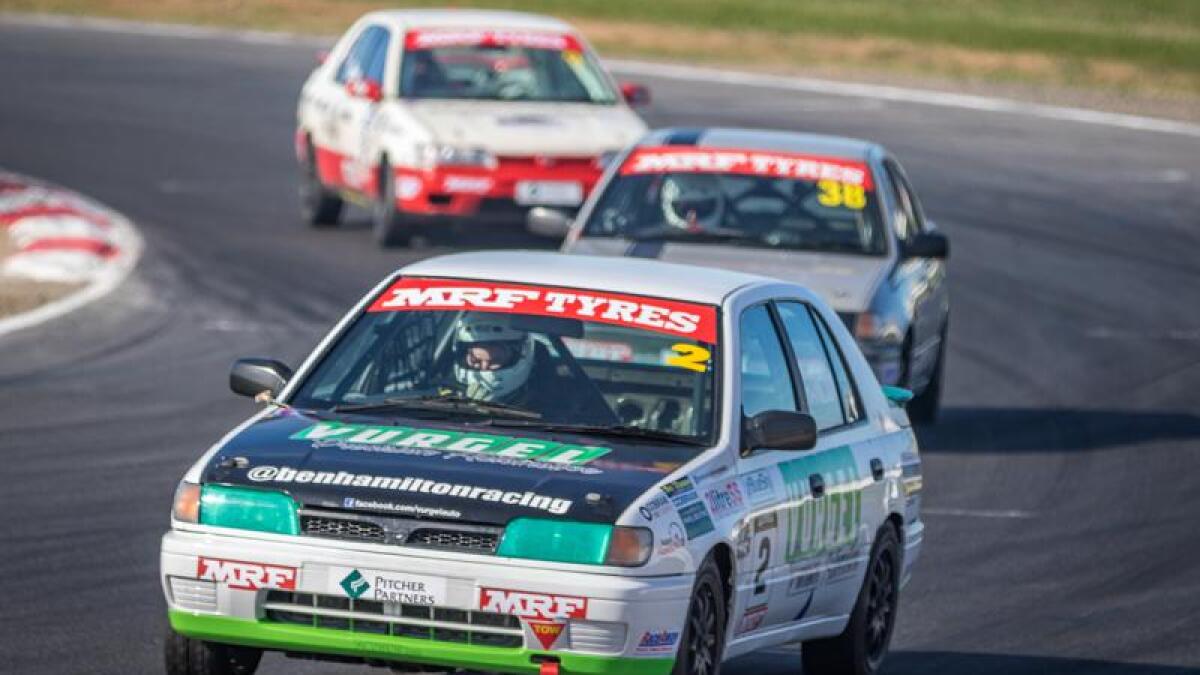 Strap yourself in, Ben Hamilton is back racing.
After a dramatic start to the year, which included a podium, a disqualification and a crash, the speedster will return to the track this weekend at South Australia's Tailem Bend race track.
It has taken a massive effort for Hamilton to return to the bitumen, with his team being forced to fit out an entirely new car after the round one crash.
This rebuild has been a big task, with Hamilton explaining that it would have taken more work to repair the Nissan Pulsar he crashed than to fit out the new vehicle he already had waiting in the wings.
"We had a spare car that was waiting to get built into a race car anyway so we just decided to do that," Hamilton said.
"The car is going to look the same from the outside, it is a Nissan Pulsar, it will be the same colour, same sponsors of course, but inside the car is going to be a lot stronger — there are a lot more safety bars.
"The car itself is a lot more refined underneath too, it will be a much better car."
Hamilton said he could not wait to get back out on the track, with the driver feeling no fear heading back out into a race after his recent post-crash hospitalisation.
"I was laying on the hospital bed thinking that 'I'm good to go'," Hamilton said.
"I've had a lot of support from my supporters, my sponsors and even my fellow racing community too."
He thanked the team at Vurgel Precision Automotive, with Declan Kirkham and Jarryd Sheehan helping to build his new race car in only six weeks.
"It's an amazing turnaround, lots of late nights," Hamilton said.
"To build a race car pretty much from the ground up in six weeks is Supercars level."
Hamilton will set off for Tailem Bend on Thursday, with round two of the Victorian Pulsar Racing Series set to get under way on Saturday.