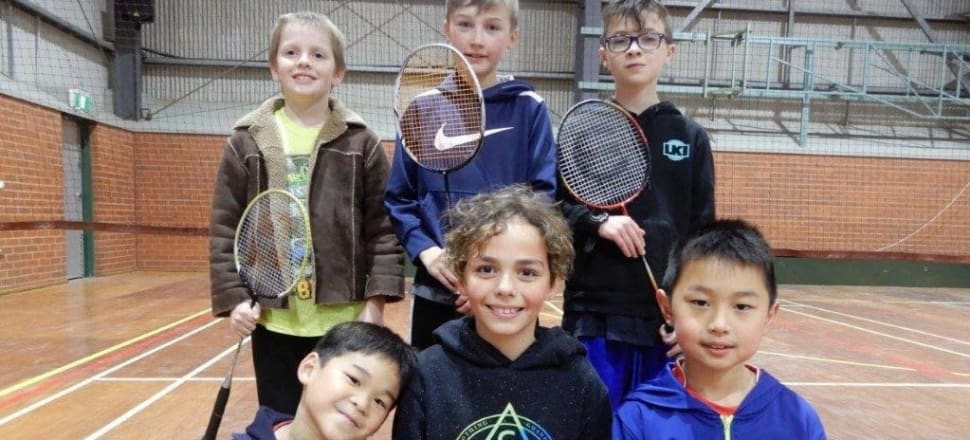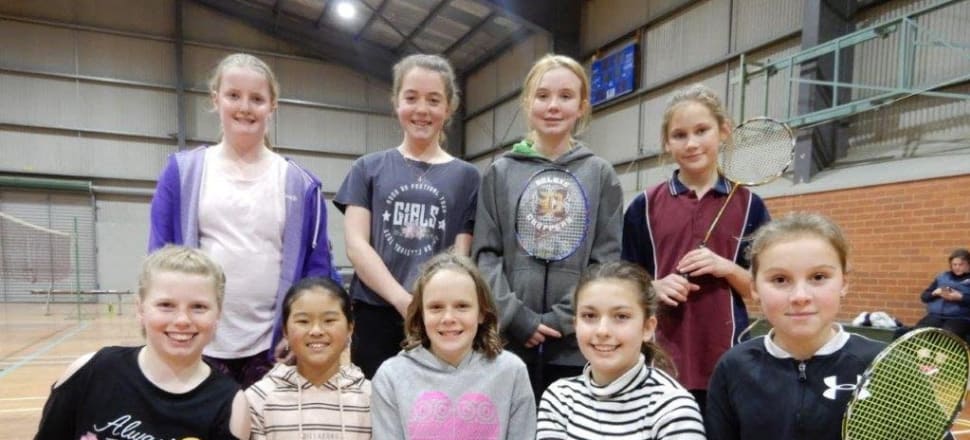 5370537724001
More than 60 up and coming young badminton players from Cobram and Strathmerton vied for honours at the Cobram Junior Badminton Club's annual singles tournament on Friday at Cobram sports stadium.
The A-grade boys was a hot contest with Carlo Ditchon reigning supreme 21-18 against Bailey White.
Both teenagers are members of the Cobram Anglican Grammar School's badminton team which will compete in the State Schools finals at Albert Park next month.
Martin Kong, playing out of his age group, put in a creditable performance in the A-grade section.
The A-grade girls saw Strathmerton's Hannah Logie and Cobram's Lauren White locked in battle point for point with Logie snatching the honours, 15-14.
Grace Stillard, who has had an interrupted season due to injury, was also a tough competitor in the top section.
Congratulations also Cadence Pang and Natasha Smith, who were also playing out of their age group, on a superb effort to be just points away from the finalists.
The two girls have improved immensely this season and are certain to cause the older girls some headaches in the future.
Strathmerton's Mitch Easden completed a clean sweep in his section scoring 75 points to take out the A-reserve boys.
Amer Khairudin was runner-up on 68, with Rory Brooker just one point away on 67.Chloe Modderkolk was in top form in A-reserve girls, taking out the final 15-9 against Allie Trives.
The B-grade boys was a fantastic battle for honours between James Hooper and Nathan Gossayn — a match which featured many brilliant rallies.
It was Hooper who finally snatched the title, 21-19.Overall, a great effort by the Year 7 boys in this grade, who are all first-year players.
Tangmo Zonneveldt's improved skills and dedication this season paid off when she scored a clean sheet to win the B-grade girls title.
Emily Orsida, Jordan Picker and Caitlin Dunn, all newcomers to the sport this season, should be proud of their performance, with Orsida runner-up, just five points behind Zonneveldt.
Strathmerton's Harry Barnes was a class ahead of his opponents in the Junior-A boys.
Aden Modderkolk, Barnes' junior by two years, is one to watch in the future and was runner-up in the section.
The Junior-A girls unearthed a 'star' of the future in Casey Chandler, who has only had a badminton racquet in her hand a few times.
Chandler's athleticism and natural sporting ability shone through on the night, seeing her to make a clean sweep of her section and defeat the winner of section two Leah Willis in the final, 15-7.
Izzy Boys was runner-up in section one, while Regan Rouse was runner-up in section two.
Cedric Pang and Strathmerton's Kail Turner fought out a thriller in the Junior-B boys with Pang claiming the trophy, 15-14.
Youngsters Fletcher Adams and Codey Edgar were also very competitive.
It is always great to see a contest where all players are evenly matched.
The Junior-B girls was just that with Amy Payne the winner on 43, Brylie Barnes runner-up on 42 and Ava Talbot finishing on 40. No doubt these three young players will enjoy great contests in the years to come.
Junior-C girls was also a close contest. Vanessa Voeurn, with a perfect score of 45, claimed the honours, ahead of Sophie Hughes with 39 points and Jessica Voeurn and Claudia Ciccone just a few points behind.
Beginner Aidan Chandler, who has only played a few games was the 'dark horse' in the Junior-C boys, chalking up a perfect score, while Maddix Kong, Coen Pang and Harlin Robbins displayed great skills to be only a few points away.
Congratulations to all the young players taking part in the tournament on the excellent manner they conducted themselves and organised their respective courts.
Thanks also to the parents who helped out with the younger grades; all instrumental in making the night a great success and completing 115 sets in record time.