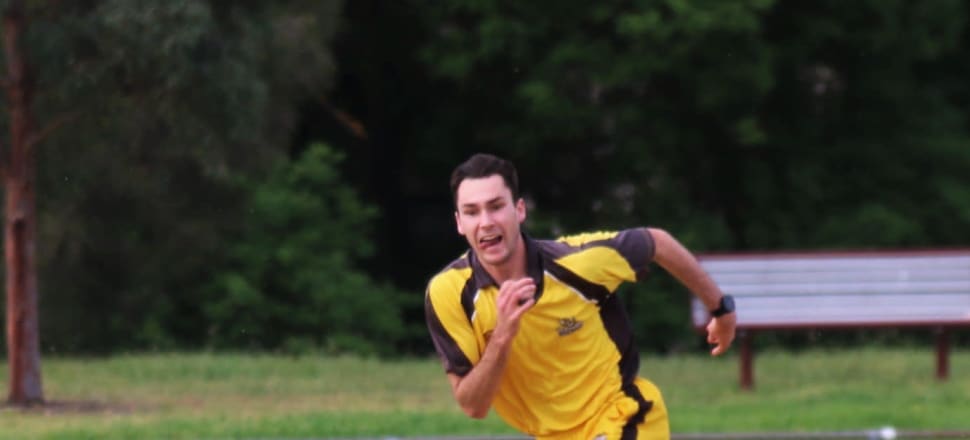 5370537724001
Tallarook set rivals Kilmore a mountain of a task to overcome on the opening day of their two-day clash, posting 9-302 in a dominant display with the bat.
And again, it was the brilliance of Tallarook coach Jac Smith-Williams, who partnered with teammate Mitch Itter for a formidable partnership of 125 to advance their team's agenda.
Fighting it out on Kilmore Cricket Ground, Tallarook won the toss and elected to bat first.
But it wasn't all smooth sailing for Tallarook, with the visitors in trouble early after opening batsman Ben Cooney went out for a duck, caught off a Josh Buttler ball.
SDCA | Tigers roar home in one-day final
But Itter (59) and Smith-Williams (77 from 91 balls) quickly took hold of the innings, taking the Rooks to 125 before Smith-Williams was dismissed.
Itter soon followed, but the strength of Tallarook's line-up held up under Kilmore's attack, with Lachlan Watts (26) and Leigh Irving (47) handy mid-order batsmen, while Kalon Winnell (20) and Will Dundon (41 from 49) added depth later in the innings.
Highlighting Kilmore's attack was Shane Topham, who finished with 3-30, while Josh Buttler (2-72) and Ben Dawson (2-44) also had their moments.
Buttler, a genuine all-rounder, was also prominent in the field, taking two catches, while Matt Rose's sharp skills came to the fore late in the innings, the wicketkeeper stumping both Tallarook's Dan Fisher and Coby Schulz.
Day two of the contest will resume this Saturday at Kilmore Cricket Ground, with Tallarook taking to the field to defend their total.
SDCA | Eastern Hill no trouble for Kilmore
● An inspired innings by Eastern Hill's Seamus Feery saved the home team from self destruction against Yea Tigers on Saturday.
Feery was by far Eastern Hill's best batsman, his innings of 66 assisting in the Eagles posting a defendable total of 142.
Travelling to Kings Park Reserve, Yea won the toss and backed in their bowlers to make light work of Eastern Hill's line up.
SDCA | Rival matches headline B and C-grade cricket action
And the Tigers' choice seemed to pay off, with Corey Malcolm (3-6 from eight overs) leading the charge.
Cam Armstrong was again in the mix, picking up 2-35, while Ben Tarran pulled in two scalps.
Joining Feery at the crease was Ben Bryant and Tyson Peacock who each picked up a few quick runs.
But Yea's attack proved too economical to gift the Eagles a higher earning, highlighted by Tigers' captain Mick Steiner's 1-8 and seven maidens (from nine overs), while Ryan Akers inflicted a super over, finishing with 1-0 from his one over.
Heading to the crease before the day was out, the Tigers sit on 1-15 ahead of play resuming this Saturday.