Stefan scores another award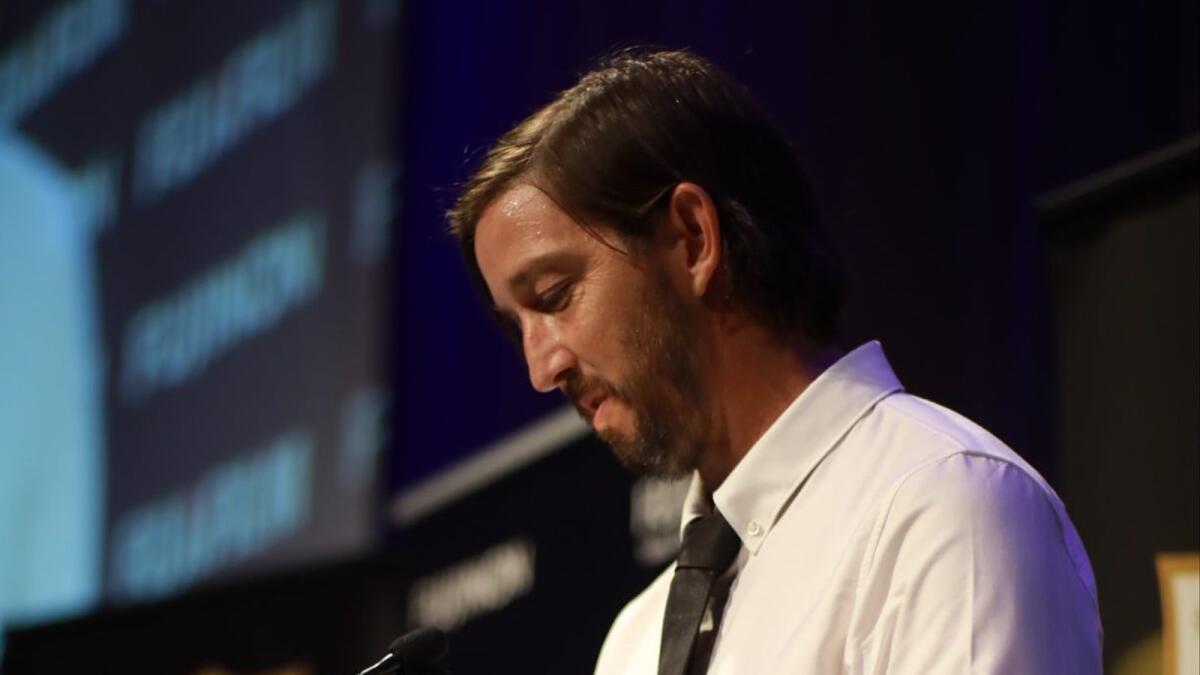 Cobram-born cinematographer Stefan Duscio has picked up two more awards for his film work at the Australian Cinematographers Society Awards in Adelaide on April 30.
Stefan scooped up The Milli for the ACS Australian Cinematographer of the Year and a Gold Tripod for his work in The Dry.
The ceremony was also one of the first to be held in person due to the COVID-19 pandemic, which Stefan said was a big change but he still felt very honoured.
"I was surprised and really honoured most of all ... it's pretty special because everyone who voted for me at those award are my peers and fellow cinematographers," he said.
"I'm so proud of The Dry, I worked so hard on that film ... it felt like a culmination of my life's work."
In his acceptance speech, Stefan thanked a number of fellow cinematographers who had inspired, helped and taught him along the way.
He said the community was very forgiving and everyone supported and uplifted each other's work.
"Whenever outsiders come to these cinematographer events, they note it's friendly and supportive and non-competitive," he said.
"It's more about sharing knowledge and what we've learnt about our craft and technology ... it's a very giving community and everyone's trying to lift each other up."
Stefan previously won an Australian Academy of Cinema and Television Arts Best Cinematography in Film for The Dry in December 2021.
In addition to his work on The Dry, Stefan also worked on the soon-to-be-released film Little Tornadoes.
Although he has a number of projects in the works he is unable to speak about yet, his next project is an Apple TV adaption of the popular 2003 book Shantaram, which is set to come out this year.
"Its a very popular Aussie book that came out about 20 years ago, (it's) about a famous bank robber who escaped Pentridge in 1979," he said.
"I'm really proud of that one, that's probably the biggest series and the biggest production I've ever done."