2021 census data provides a snapshot of who we are
The first release of more than 10 million points of data from the 2021 census provides an updated snapshot of City of Greater Shepparton.
A total of 68,409 people listed the municipality as their usual place of residence in the census, equally split between males (34,021) and females (34,388)
The Aboriginal and Torres Strait Islander population is 2686, nearly 4 per cent of the total population.
A total of 51,278 residents were born in Australia and 11,896 were born overseas with more than 36 languages listed as being spoken at home.
The median age for the municipality is 39 and the median total household income is $1400 a week.
More than 60 per cent of households have two or more motor vehicles but 1214 households are without any form of motorised transport.
A third of the population is educated to Year 12 or equivalent and the average household size is 2.5 people.
The median mortgage repayment at the time of the census was $1300 a month while the average weekly rent was $260.
For the first time the census collected data from all Australians on long-term health issues and volunteering.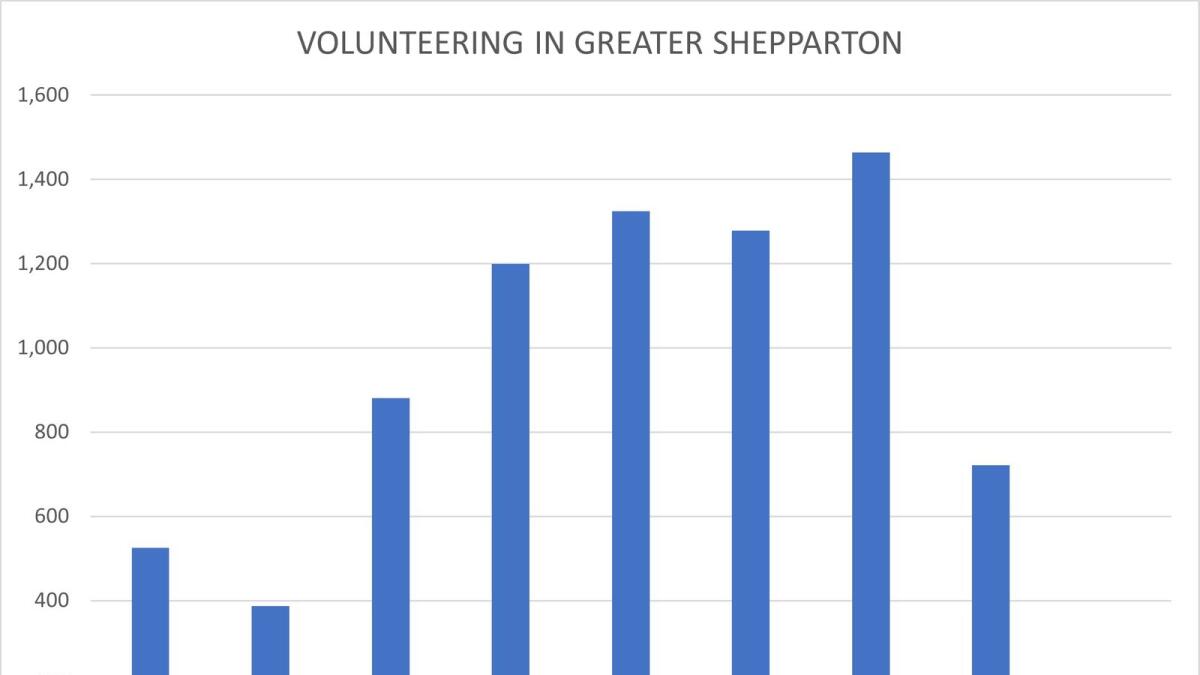 In City of Greater Shepparton, thousands of people of all ages volunteer and more than 130 were still giving their time well into their 80s.
A total of 4214 females and 3701 males said they did volunteer work which is more than 10 per cent of the population.
The most common long-term health conditions in the municipality were arthritis (7597) mental health including depression or anxiety (6902), asthma (6676), while more than 3300 people listed type 1 or type 2 diabetes.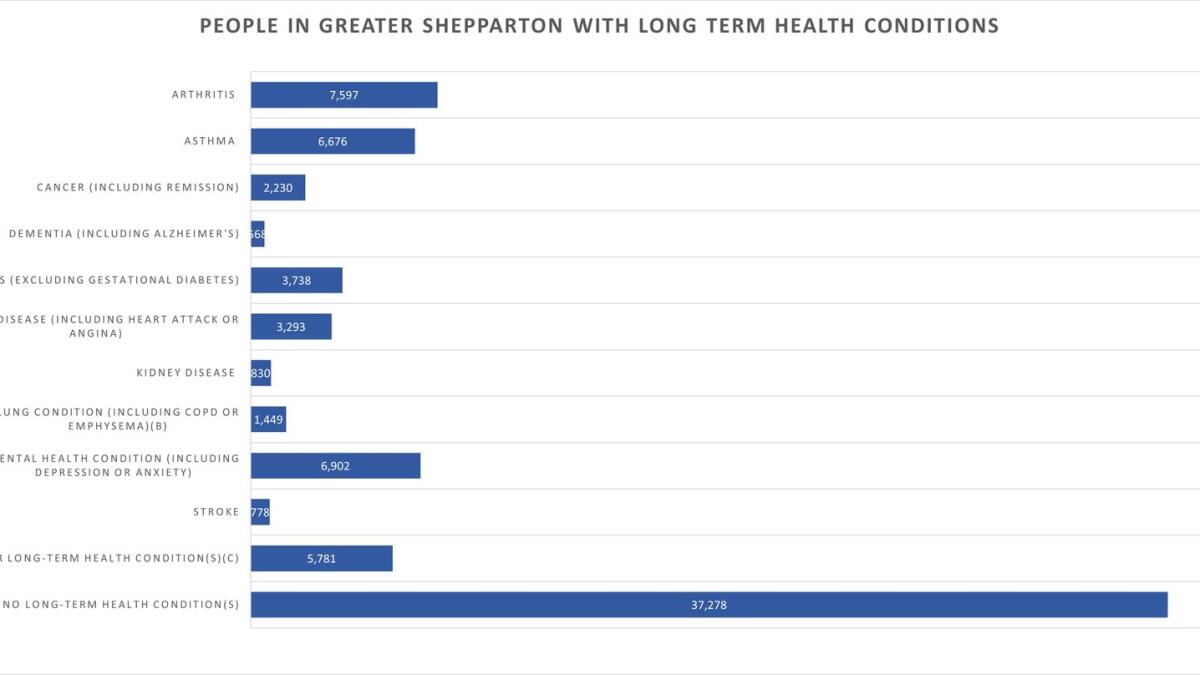 The 2021 census also collected data for the first time on defence force service.
At the time of the census 21 men and women were currently service full-time and another 26 were in the army reserve.
A total of 1246 people said they had previously served in the defence force.