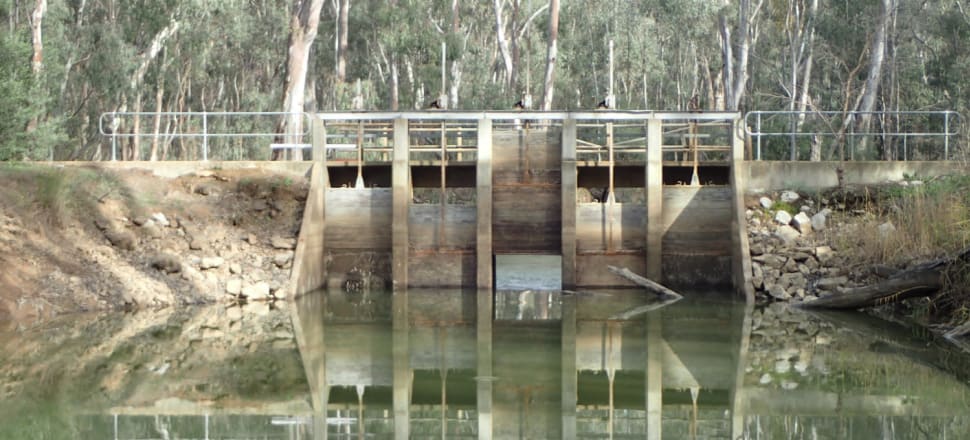 5370537724001
Regulators in the Barmah Forest were opened on Friday, allowing water to flow through wetlands and creeks in the Ramsar-listed site.
It comes as the Murray River rises in response to recent and forecast rain and regulators in the adjoining Millewa Forest were also opened by NSW authorities.
Goulburn Broken Catchment Management Authority's Keith Ward said before river regulation, parts of the forest would have been inundated most years following winter and spring rain and snowmelt in upstream catchments.
"For example, this year under natural conditions, the forest would have been inundated since the start of May," Mr Ward said.
"Opening regulators before the river starts rising allows the water to enter the forest and connect waterways gradually rather than in one sudden rush.
"As well as supporting threatened animal and plant species that depend on regular flooding, such as royal spoonbills and Moira grass, these forest flows will help native fish move through the system, which is critical for breeding."
Most of the flows through the forest will return to the Murray River at Barmah Lake.
Goulburn Broken CMA said directing Murray River flows through the forest also reduced over-bank flooding within the Barmah Choke.
The returning water will contain plant material and water bugs from the forest's creeks and floodplain that ultimately become part of the food chain that supports native fish such as Murray cod and golden perch.
Flushing leaf litter and other organic debris that has accumulated on the floodplain into the river in winter reduces the chance of a low-oxygen blackwater event occurring if there is flooding later in the year when the water is warmer.
Water used on the floodplain will be debited against water entitlements held specifically for the environment.
The regulators are expected to stay open until at least the end of October.
Check the Parks Victoria website www.parks.vic.gov.au or phone 131 963 for track closures.
River heights can be found at: riverdata.mdba.gov.au/system-view