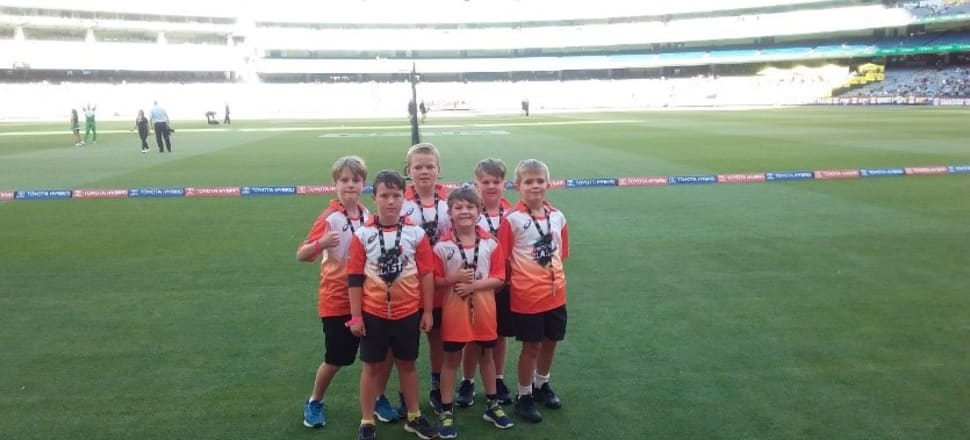 5370537724001
Six lucky participants from the local Master Blaster program got the chance of a lifetime opportunity to walk onto the hallowed turf of the MCG to be a part of the Perth Scorchers vs Melbourne Stars 20/20 game on Wednesday, January 9.
Kade Michael, Ollie Watson, Edward Connell, Darcy Hargreaves, Taj Parker and Finn Mitchell got to welcome the Perth Scorchers onto the ground wearing their uniform.
The boys also received a signed cap from a player.
One of the many highlights for not only the boys, but also their parents was to see them flossing and doing the sprinkler, which was beamed up on the big screens around the 'G'.
Kade Michael commented, "it was amazing to stand on the MCG and look around to see my family in the crowd. We stood in a circle and were told to do dance and do cricket moves to try to get on the big screen.
"The player that came up to me was Ashton Agar from the Perth Scorchers. He gave me a cap, signed it and I wished him good luck. It was a long day, but worth it."
These sentiments were also echoed by the other boys.
Thanks to Charles Sheather who put the names forward to give YMCC Lakers Master Blasters the experience of a lifetime.