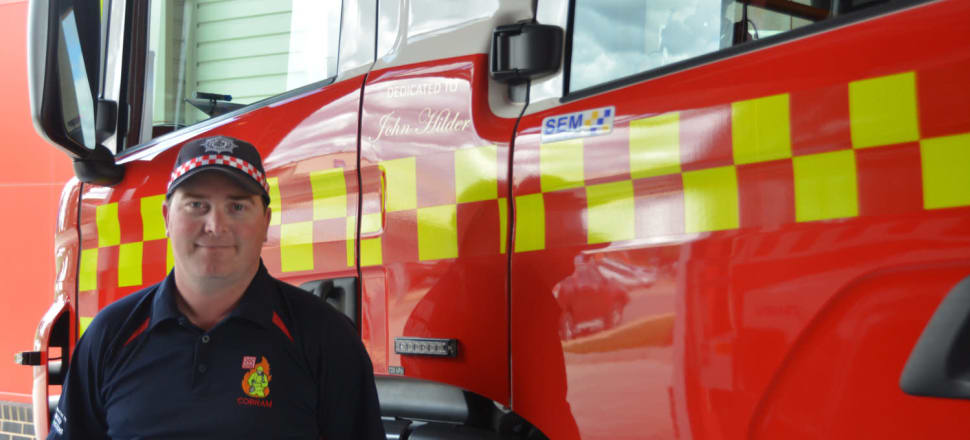 5370537724001
A recent roadside fire in Koonoomoo has left the Cobram Fire Brigade with plenty to ponder heading into what is expected to be a long and potentially treacherous fire season.
''It was very interesting to see how quickly it was burning. It's left us a bit worried this year,'' Cobram Fire Brigade captain Adrian Hilder said.
''When we got there we were really surprised how well it was burning, so that's given us an indication that there is a fair bit of fuel loading in the area from previous years.''
Mr Hilder said witnessing the blaze had reinforced to him how important it was that residents did the right thing when it came to fire safety this fire season.
''This upcoming fire season we are really drumming on for people here to do the right thing again,'' he said.
''Last year's fire season was pretty good, people did what they are supposed to do in terms of following the correct procedures when burning off. It was more after the fire season people became a bit more negligent.''
Mr Hilder said that while the brigade hated seeing it happen, residents could be charged under the Summary Offences Act any time of the year if found to be negligent with fire safety.
He said police would take a zero tolerance view when it came to burning off without a permit.
While the Cobram region has made it through the past two fire seasons relatively unscathed, current conditions suggest this fire season could be an entirely different proposition for fire crews.
''Everyone knows we've had very little rain and that it is very dry, which has us a little worried,'' Mr Hilder said.
The looming fire season is predicted to start up to six weeks earlier than expected, but Mr Hilder believes the way conditions are trending suggests the fire season is already upon us.
''I believe it's starting now,'' he said.
''The warmer days, the wind, and just with the growth and dryness of the grass at the moment means it's not very far away at all.''
Mr Hilder said after looking at long-range forecasts and seeing no decent rainfall, combined with the prediction of a hot and dry summer, the fire season would most likely be longer than usual.
He encouraged residents to start preparing early.
That includes cleaning up their premises, watering the grass around the areas they may be guttering and pruning trees.
''One thing we really want to get out there this year is the size of our fire trucks. We need to be able to get in your gateway,'' Mr Hilder said.
He said it was also imperative that people regularly check the fire danger rating each day.
''A lot of our fires actually start on days that aren't Total Fire Bans because people seem to be more relaxed compared to when it is a Total Fire Ban day,'' he said.
The Cobram brigade has been busy trying to remain one step ahead of the game and will ramp up fire preparations in the coming weeks.
''Within the next two weeks there's going to be a few of us here at the brigade that will be going out to different places across the Cobram area to do some fuel loadings and calculate forward rate of spread so if we do get a fire, we've got an idea of what to expect,'' Mr Hilder said.
''It will help us work out the tonnage of grass that's there and it will give us an indication of how far it will travel, how fast, and then you balance those things against a bit of wind and things like that.''
This year the brigade will be working closely with Forrest Fire Management Victoria as well as all the other emergency services which helps create a safer community.
The Cobram brigade has about 17 active members and Mr Hilder would love to see that number rise.
''We are really on the lookout for anyone in the community that wants to come and join us. We want some dedicated people to come along,'' he said.
''There are many roles. You don't have to go to certain fires if you don't want to because at the end of the day we are just volunteers here.''
He said volunteering presented many benefits.
''It's great because you get to meet some fantastic people from all over Victoria and interstate and you get to do some fantastic things and pick up life skills that will also help you in the workforce,'' he said.
''It's a good family-oriented brigade here.''